D & A clients include prestigious educational institutions throughout the United States and Europe. We help our clients find their distinctive voice in print and digital media through:


| | |
| --- | --- |
| | Creative partnership with our clients |
| | Thoughtful communication |
| | Artistic inspiration, intuition, intelligence and structure |
| | Commitment to excellence |
| | Customized services for clients with different needs and budgets |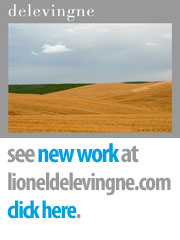 Delevingne & Associates specializes in production of catalogs, view books, newsletters, fine art books, videos, and web sites for independent schools and colleges. Our comprehensive services include photography, design, writing, media production, project management and market research.

Click here to browse our portfolio of education related photography.
| | |
| --- | --- |
| You will need Adobe Acrobat Reader to view these PDF files. To download Adobe Acrobat Reader for free, click the icon. | |
---
The Rudolf Steiner School -- actual size 8.5" x 19"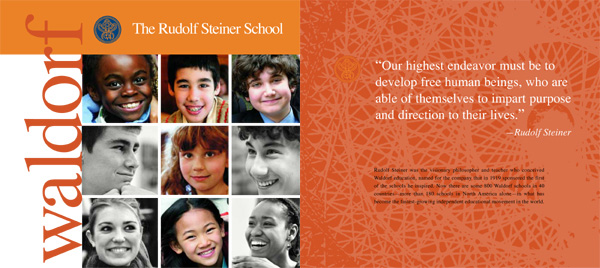 Download PDF here.
---
York Preparatory School -- actual size 10.5" x 17"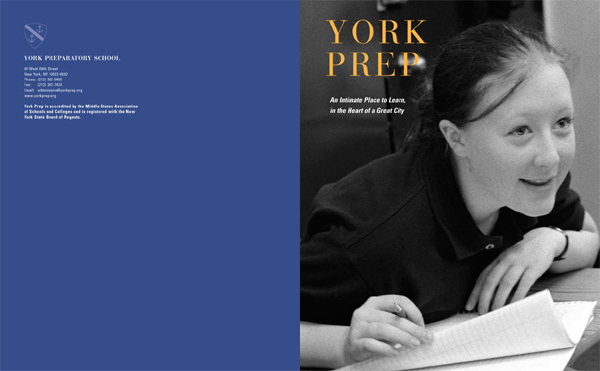 Click here to view in your browser.
"In the hectic world of Admissions, my main concern was that the production of our view book
and other collateral materials would create a burden on all.
Instead it brought excitement and a valuable exploration of who we really are.
D&A's very personal guidance brought us to deliver a most sensitive and unique view book
that I feel proud presenting to students and parents alike,"
- Linda Shuffman, former Director of Admissions, York Preparatory School
---
St. Paul's School -- actual size 8" x 24"

Click here to view in your browser.
"Working with Delevingne & Associates is delightful and energizing.
The team brings to the creative process vast experience,
incredible insight, artistic sensitivity and high energy."
- Michael Barwell, Director of Communications, St. Paul's School
---
The Rudolf Steiner School -- actual size 8.75" x 23"

Click here to view in your browser.
"Mr. Delevingne's knowledge of Waldorf education and his tremendous artistic skills
have helped us produce a view book
that gathers excitement in prospective parents and students!"
- Irene Mantel, Director of Admissions, Rudolf Steiner Lower School of New York City
---
Waldorf School of Garden City -- actual size 11.25" x 17.5"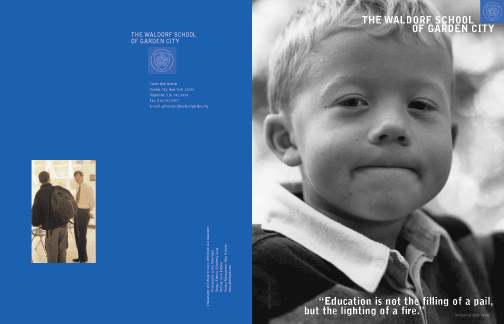 Click here to view in your browser.
"A year ago when we were in the beginning stages
of talking with you about our need to create a new view book,
we could not have imagined a more beautiful ending
than what you created for the Waldorf School.
Your overriding mandate was to present us as a "real school"
and a school thoroughly grounded in Steiner's philosophy and curriculum.
What a success! To date , we have received only positive feedback
from our faculty, our parents, and our assorted friends."
- Susan Braun Smalley, School Administrator
Joanna Hulsey, Director of Admissions
The Waldorf School of Garden City
---
In addition to comprehensive publishing services, D&A offers the distinctive photographic work of Lionel Delevingne, our principal photographer, whose photography elicits powerful images unique to each institution.

Mr. Delevingne is a recipient of many awards, among them Case, UCDA, and the National Endowment for the Arts/Humanities.

Selected clients:
The Brearley School
MIT
The Riverview School
Springfield College
York Prep
and many more...

Please to arrange for a free consultation and complete presentation of our work.