Beauty, intelligence in form and content. Driven by excellence.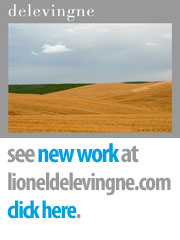 Education
In education you will find eight galleries selected from several of our clients. Work includes faculty, studies, sports, portraiture, and campus landscapes. Also browse our studies abroad galleries where D&A travels with students from various schools to France, Italy, England, Australia and more. Delevingne & Associates specializes in publishing of catalogs, view books, newsletters, fine art books, videos, and web sites for independent schools and colleges.

Clients include: Harvard, MIT, Phillips Academy, College of the Holy Cross, National Yiddish Book Center, University of Virginia.

Editorial
Lionel Delevingne, photojournalist, has published in over 200 publications worldwide. His work has received critical acclaim in the press and is collected by many prestigious institutions. From Smalltown USA to international locations such as Chernobyl, Ukraine, Mr. Delevingne's photography captures the moment.

Clients Include: The New York Times, Die Zeit, Mother Jones, L' Express, Le Figaro Magazine, Irish Sunday Times, Jerusalem Post

Portraiture
From corporate clients in the American boardroom, to magazine work with the famous around the world, Mr. Delevingne empathizes with his subjects.

Clients include: New York Times, Mother Jones Magazine, Business Week, Vanity Fair.

Travel
A native of France who speaks three languages, Mr. Delevingne is eminently at ease on the international scene. Special to the New York Times travel section he has photographed from Greenland to the Caribbean. Cruise lines, Resorts and Study Abroad programs keep him busy the world over.

Clients include: Islands Magazine, National Geographic, Crystal Cruise Lines, Windjammer Barefoot Cruises, Holland America and many other private hotels and resorts.

Archives & Ongoings
In our achives we have selections of past work. Included are: Glory, an essay on US patriotism; The Franco Americans a documentation of an ethnie; Poland, No Nukes, a report from the front line of the environmental movement; Home Ground USA, an ongoing work in the american heartland; Stop the War! a documentation of the growing anti war movement in the USA.